Installing icomancer
Once you download a setup package, you launch the Setup Wizard. As with almost any application, you'll be asked for a directory to install in, a Start Menu place to put shortcuts and any extra stuff needing to be confirmed. Depending on the package type you've downloaded, you may need to restart your computer after installation.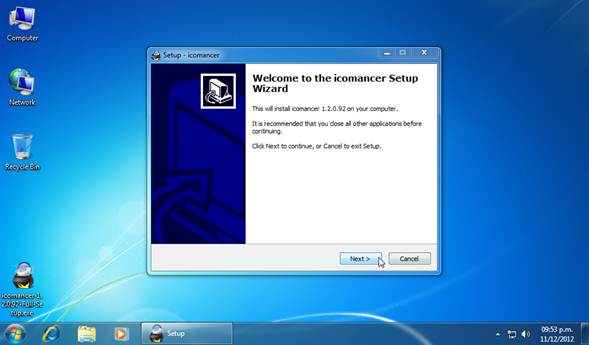 The icomancer Setup Wizard
icomancer's "Full Bundle" package detects if .net Framework 4 is installed on the system. If this prerequisite is unexistent, the installer launches the redistributable downloader provided by Microsoft that is included with this setup package.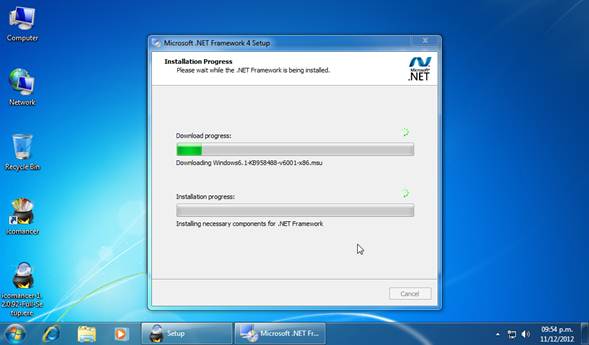 .net Framework 4 being installed

Windows 8 comes with .net Framework 4.5. If your computer has this OS installed, you should pick the right setup package from icomancer's download page.
icomancer doesn't come with a pre-installed license file. The first time you run icomancer, you'll be asked if you want to login or register a new account. In either case, a license file will be attached to your account and downloaded once your account is connected.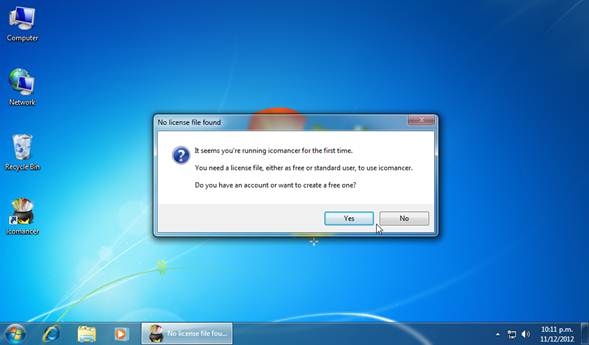 The first run
You may decide to not connect to an existing account or create a new account at this moment by hitting the "No" button. If so, icomancer will download an "Anonymous" license file for you: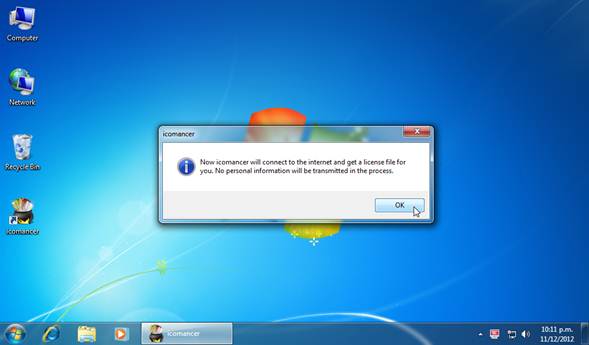 Once downloaded, the Launcher will open in "Anonymous" mode: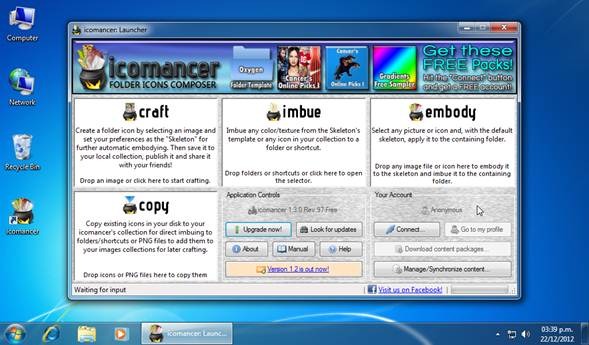 icomancer in "Anonymous" mode
We strongly suggest you to connect an account to your icomancer installation! After all, icomancer is based on a "free for all" way of thinking, and being designed as a Social App from its conception, interaction between users is the cornerstone of all the effort we've invested in development.