Do you need to monitor your LAN? SMTPing is the free solution for you: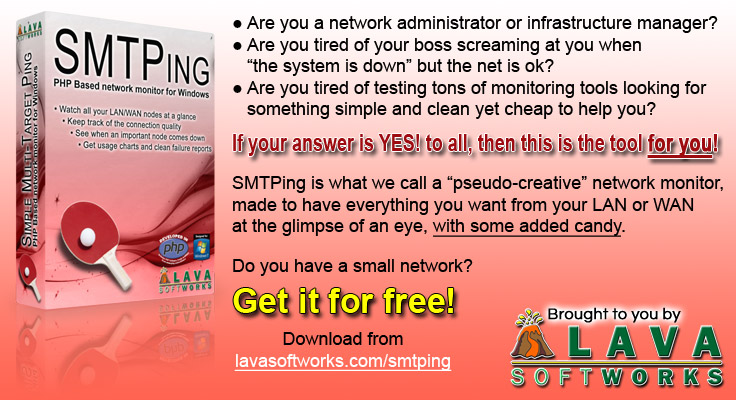 SMTPing is a "Simple" Multi-Target Ping utility for network monitoring. Designed to have all your network nodes at the glimpse of an eye, with per-node charts, node group statistics and even monthly reports!
You can have it for free if you have a small network! But if you need more, you can get it for a really small fee!
Go to the SMTPing website now!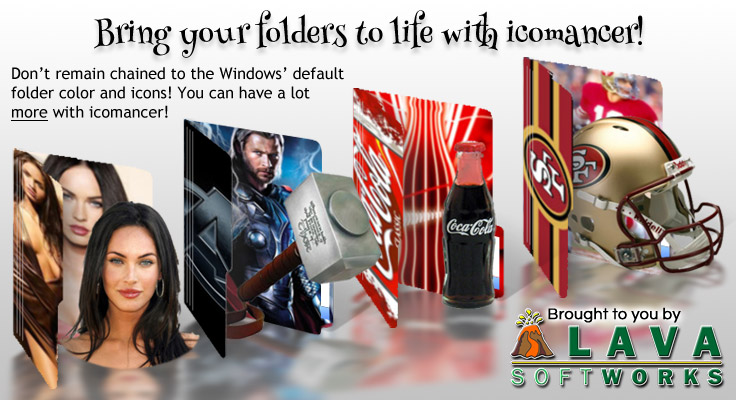 icomancer, the folder icons composer is a .net framework 4 windows forms application that lets you create amazing icons for your disk folders. Select vibrant colors, dazzling textures and even embed your own pictures! Share your creations and download images and icons created by other icomancer users! All this for free!
Go to the icomancer website now!
¿Dudas o aclaraciones? escribe un correo a nuestra cuenta en gmail.