WhitePuma.net has been handed over to Kimitsu Group
Kimitsu Group CEO Payu Harris announced today they have concluded a deal to assume immediate control and management of whitepuma.net. this was after whitepuma staff posted they would be closing the tipping app service as well as coldcryptos.com exchange after technical issues crippled the site late march 28th. This marks one more asset for Kimitsu Group and potentially the Oglala Sioux tribe with the potential to build both whitepuma and potentially coldcryptos back to profitability.
"Effective April 1st 2015 Kimitsu Asset management will be assuming full control and management over whitepuma.net I would like to urge everyone to remain patient with us during this time of transition while we return everything back to where it was and build it well into the future. I remain fully confident in Mr Cabellero's skill and integrity and wish him the best of luck in his future endeavors."
Payu Harris declined to go into detail regarding what Kimitsu Groups plans were for the immediate future for the Multicoin tipping app other then a mischievous smile and to say..." wait and see....big things are coming"
Source:
http://www.reddit.com/r/mazacoin/comments/30y6z8/kimitsu_group_assumes_management_of_whitepuma/
Do you need to monitor your LAN? SMTPing is the free solution for you: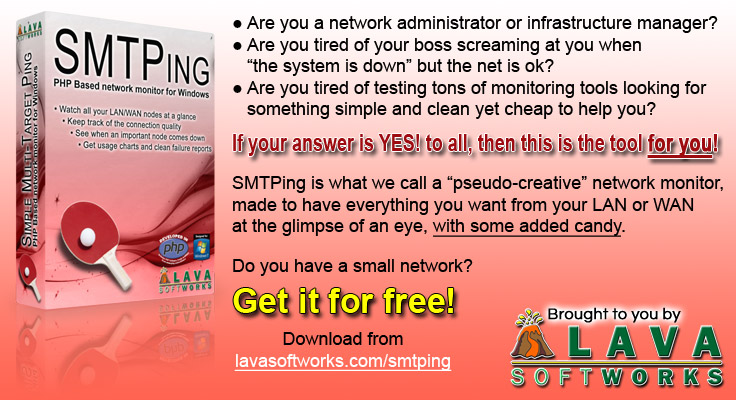 SMTPing is a "Simple" Multi-Target Ping utility for network monitoring. Designed to have all your network nodes at the glimpse of an eye, with per-node charts, node group statistics and even monthly reports!
You can have it for free if you have a small network! But if you need more, you can get it for a really small fee!
Go to the SMTPing website now!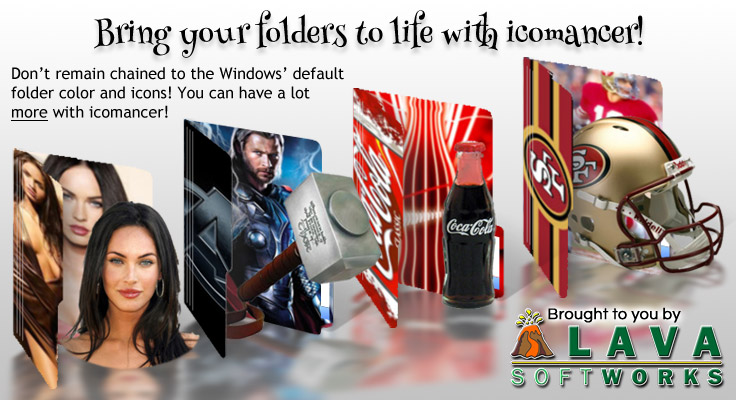 icomancer, the folder icons composer is a .net framework 4 windows forms application that lets you create amazing icons for your disk folders. Select vibrant colors, dazzling textures and even embed your own pictures! Share your creations and download images and icons created by other icomancer users! All this for free!
Go to the icomancer website now!
¿Dudas o aclaraciones? escribe un correo a nuestra cuenta en gmail.