Got your license from BitsDuJour? Find here instructions to set it up!
(Tips & tricks)
During our nov/14/2015 50% off promo on BitsDuJour, you should have received a notification about us sending your registration info by email. Here's how to enter that info on the SMTPing configuration page.
If you haven't installed SMTPing, please go to the downloads page and get the installation package.
When running SMTPing for the first time, you'll get the next notification on the dashboard: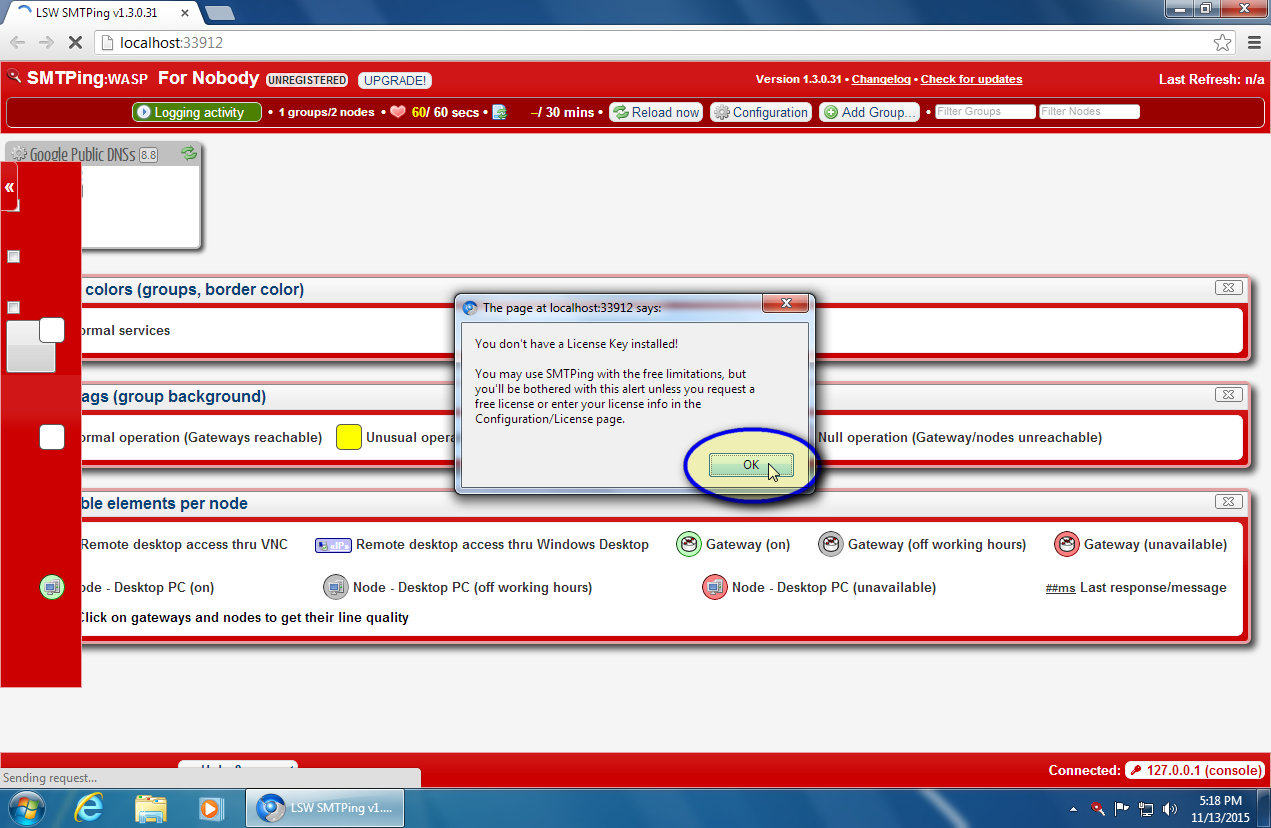 Just hit the "OK" button. Then, hit the "Configuration" button at the header: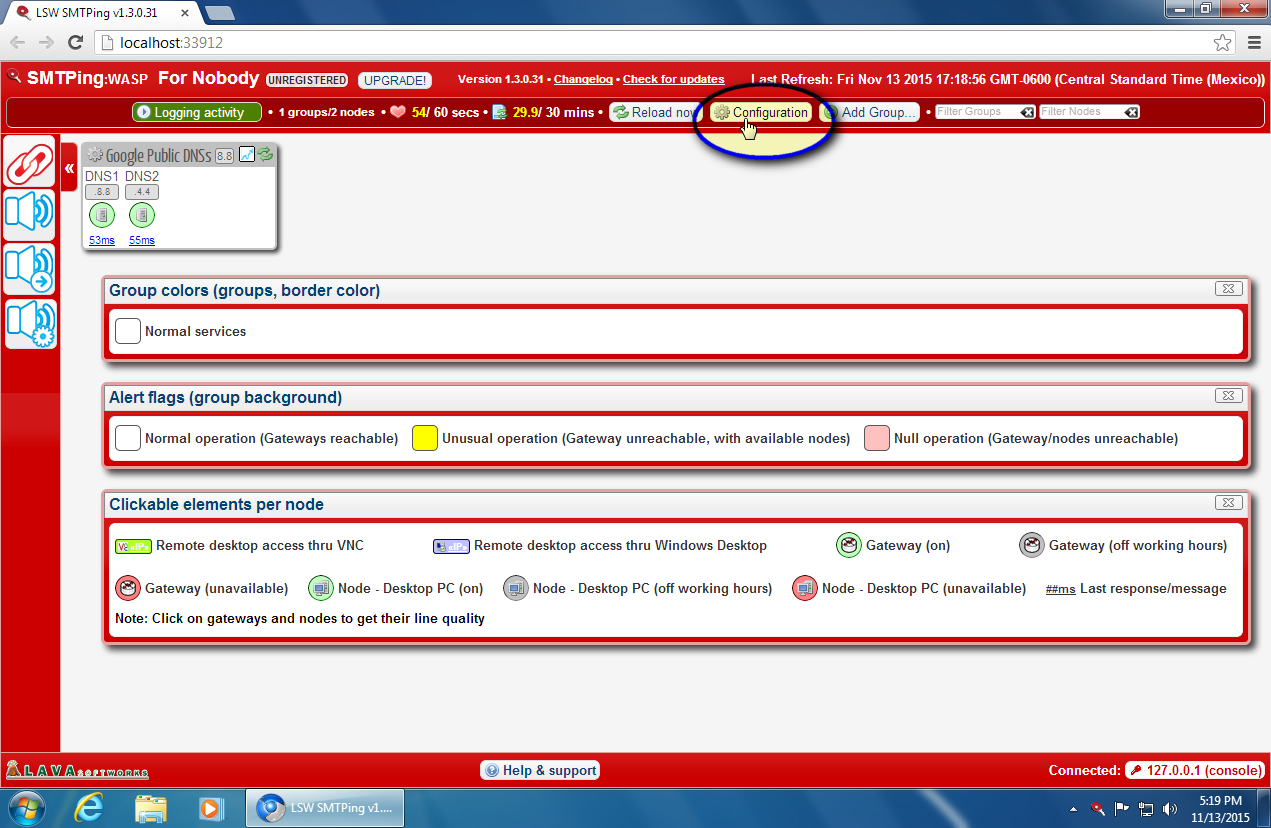 The Configuration page will open. You should fill the license fields with the info you received from us and hit the "Update license data" button as shown below: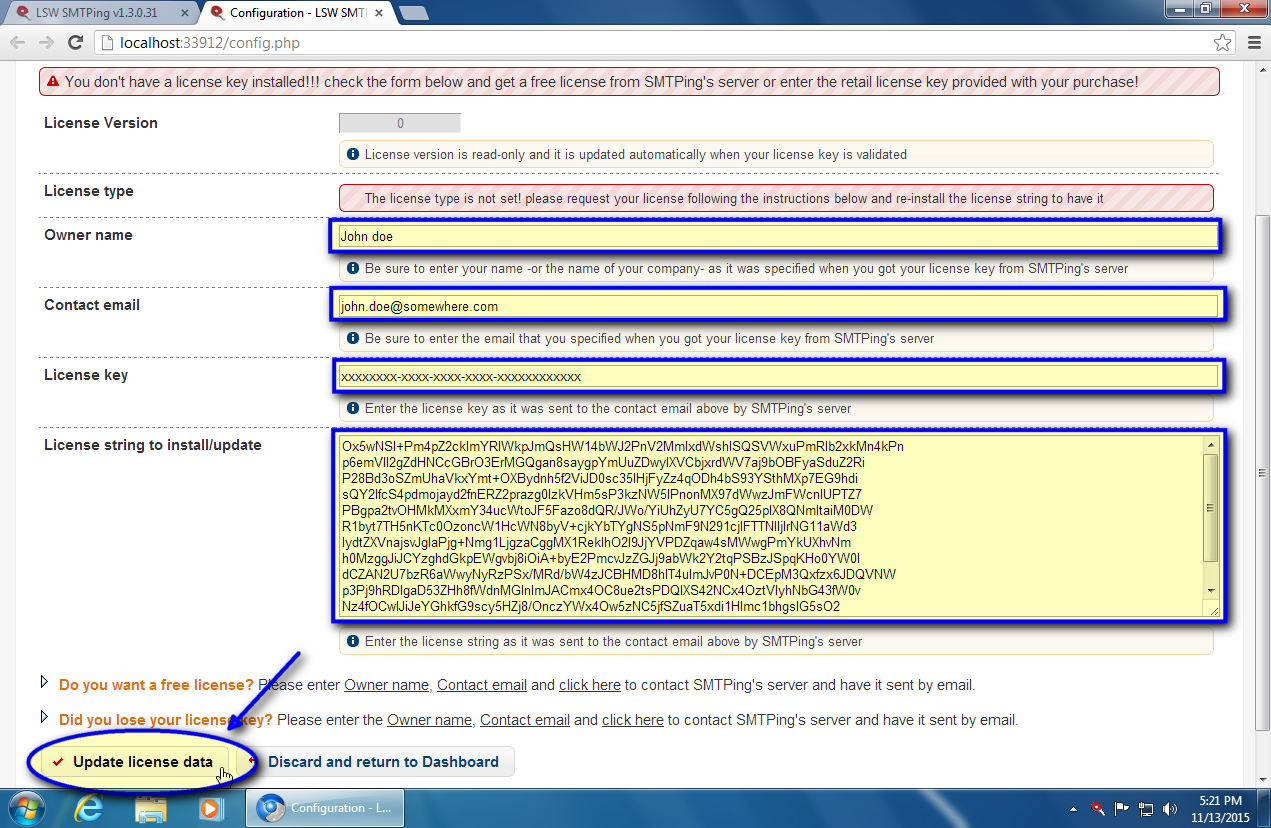 Then, after submitting the info, your license will be set: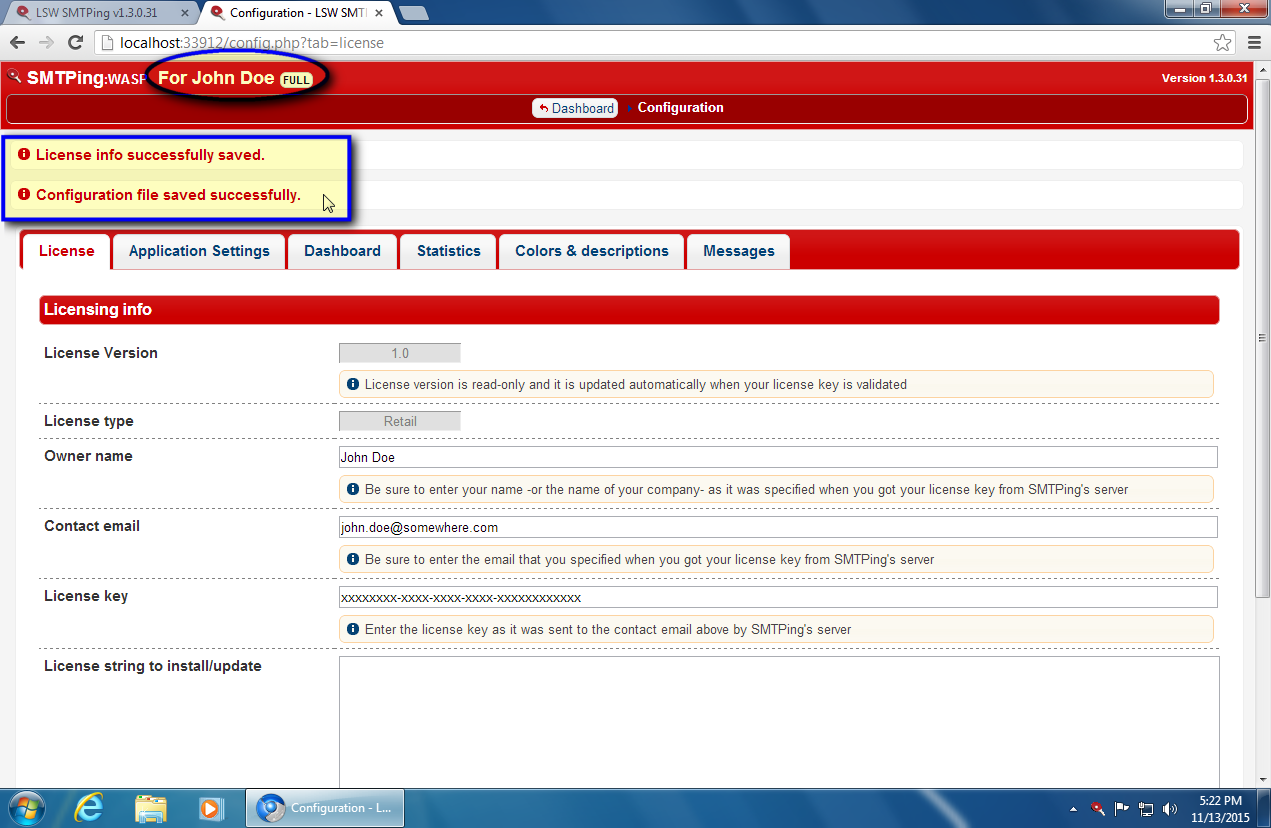 You just need to get back to the dashboard and you'll have access to everything without issues.
Note: if you have the WASP distro, you'll surely have the dashboard opened with the included Chromium browser. Just make sure to reload any opened tabs to reflect the license data.
If you have any issues or need some help, don't hesistate on posting a support request here.
---
---