Got a coupon for an upgrade?
(How to...)
There is a coupon subsystem for license upgrades on icomancer. If you've got one of these, here you'll find the steps you need to take to claim it.
Note: If you already have a free icomancer account and just want to get the deal, be sure to have the latest icomancer release and skip over to step 3.
1. Download and install icomancer.
2. Create an account.
On first run, you'll be asked to either create an account or use an existing one to login: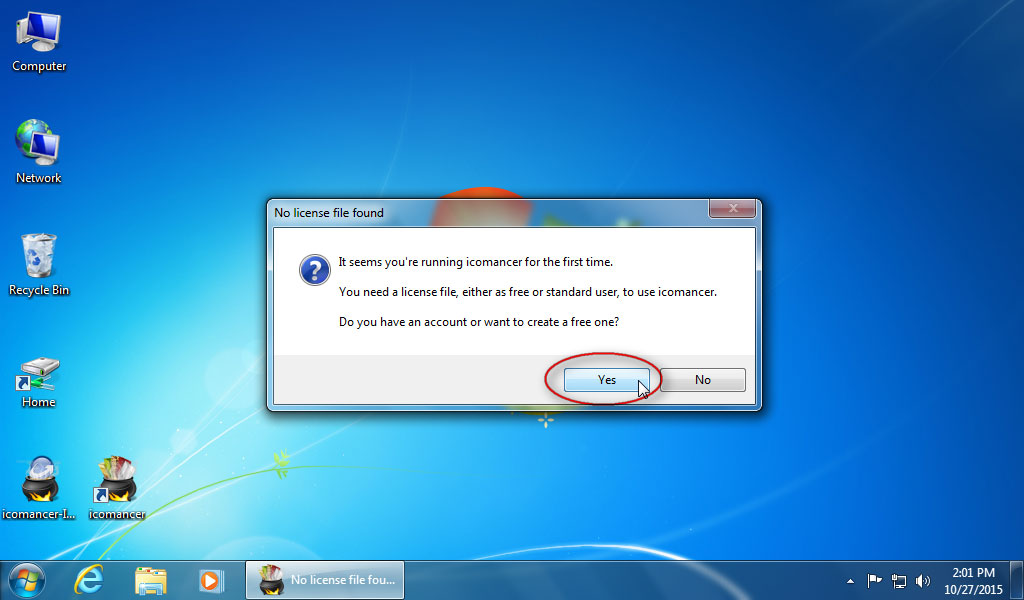 Hit "Yes" to create a new account. The next dialog will pop up: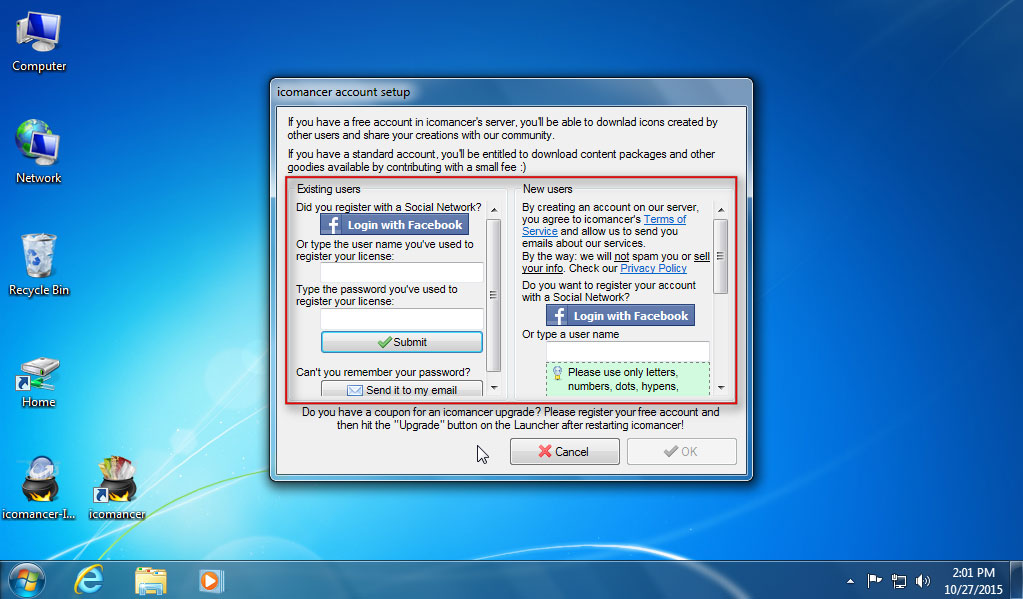 You'll be asked for either login using Facebook or enter your desired account info (user name, an email and a password). Once you login or submit your info, you'll get a confirmation: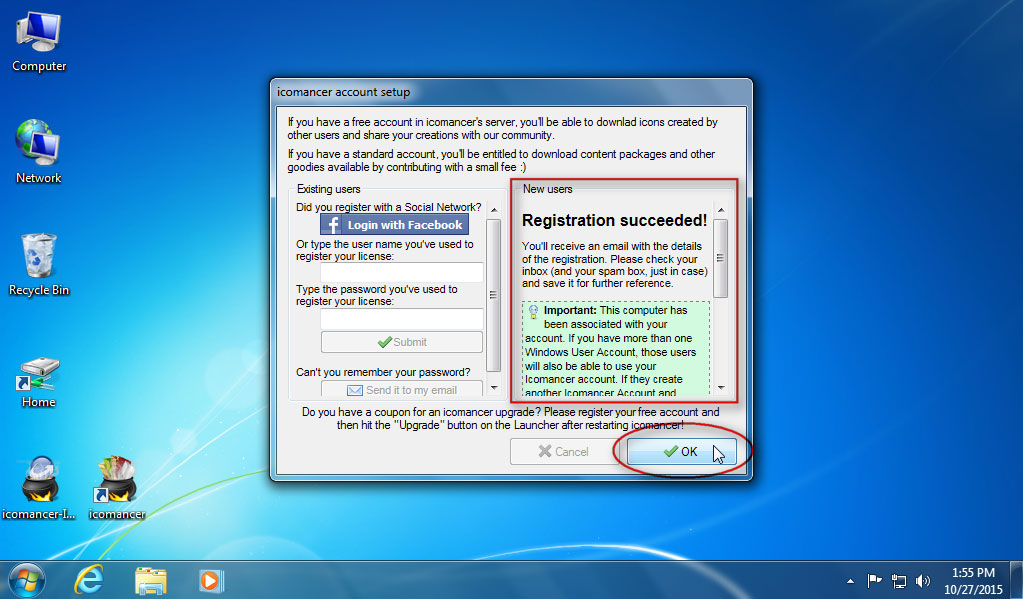 After that, you'll be asked to restart icomancer. Make it so! Then you'll have your free account connected.
3. Open the upgrade info dialog and enter your coupon.
Now you need to upgrade it hitting the "upgrade" button: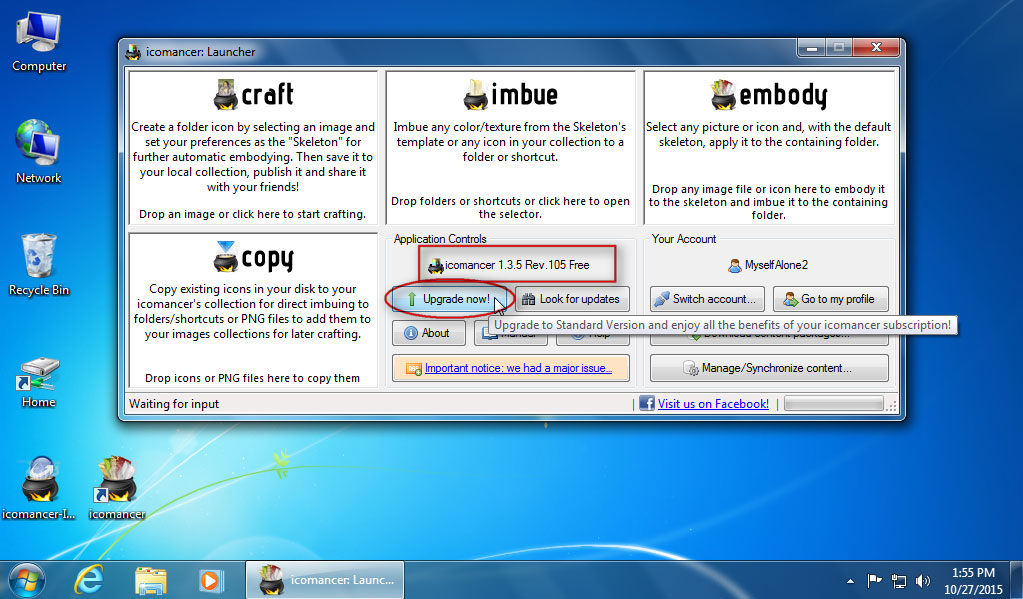 Then you enter your coupon key and, if you don't mind, a brief description on how did you get it: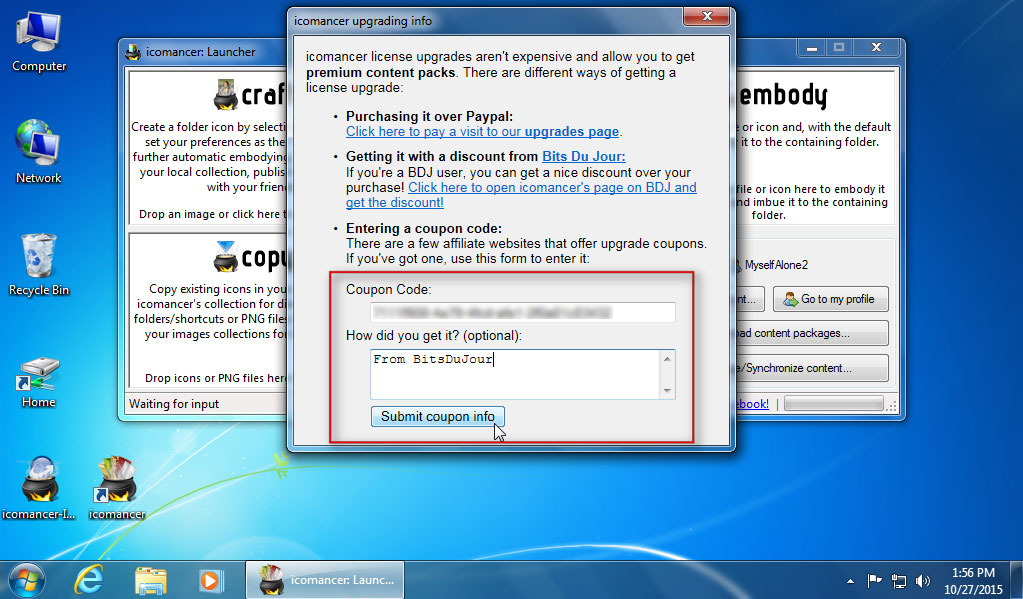 Once you submit that info, you'll receive a confirmation message: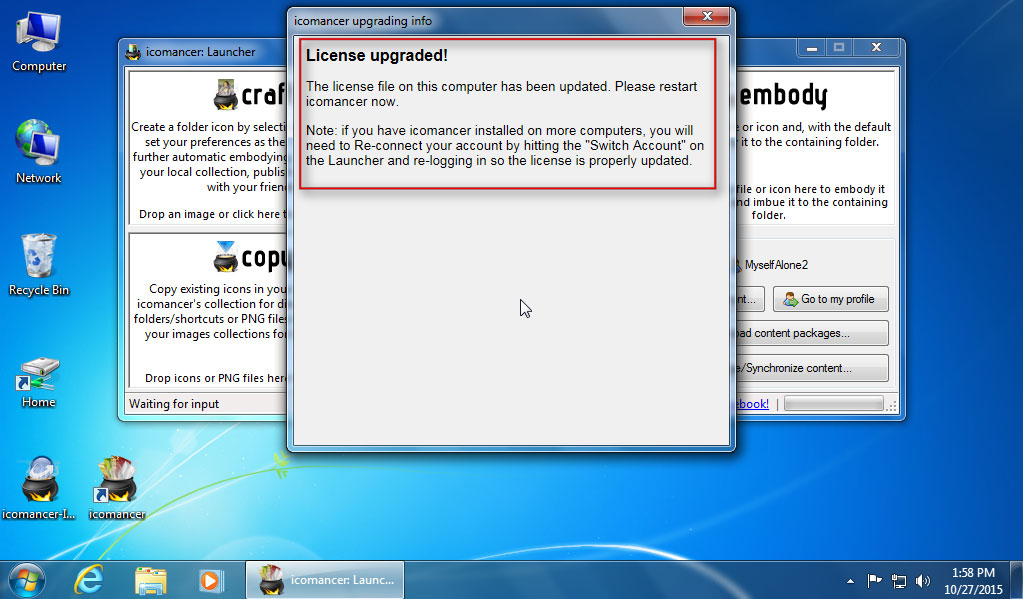 That's all! just close the window, restart icomancer and your account will be set as Standard!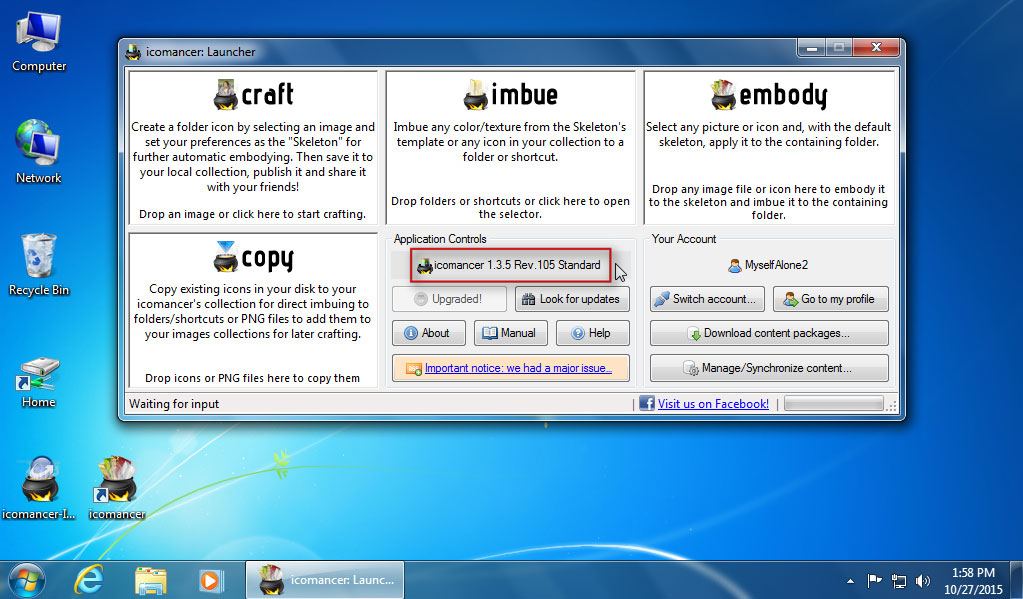 Now you'll be able to get the Premium Content Packs from the Online Collection Browser

If you need help or get a nasty error, please post a support request here.
---
---