Did you change display?
(Bug reports)
That error seems to be related to a change in your display size... like having a new monitor attached to your computer or changing the pixel density, which makes the display area smaller.
So, you should hit the "Reset settings" icon on icomancer's group on the Start Menu.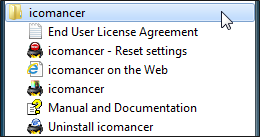 ---
---