Please retry with this procedure
(Support requests)
Hi again!
After digging a bit in ImageMagick forums, I found something that I missed and effectively fixes this other issue, so, please uninstall ImageMagick again (the new version I provided, 6.9.8) and reinstall it but adding the directory to the path: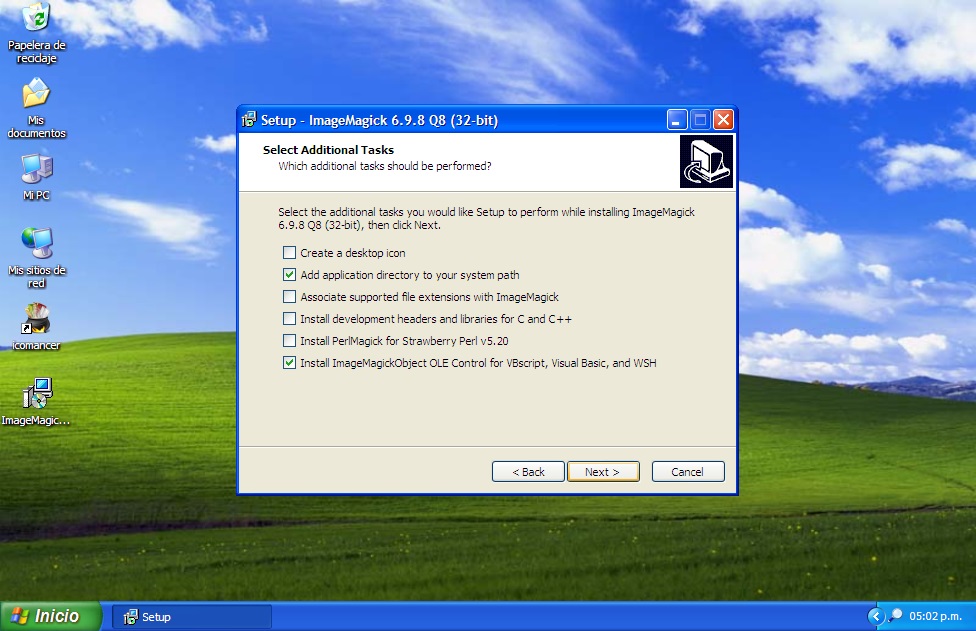 I tested it and seems to work fine.
Please do this and let me know if it worked fine.
---
---