Actions for folders and shortcuts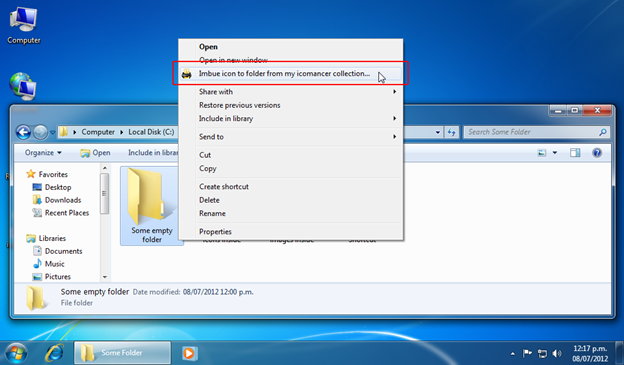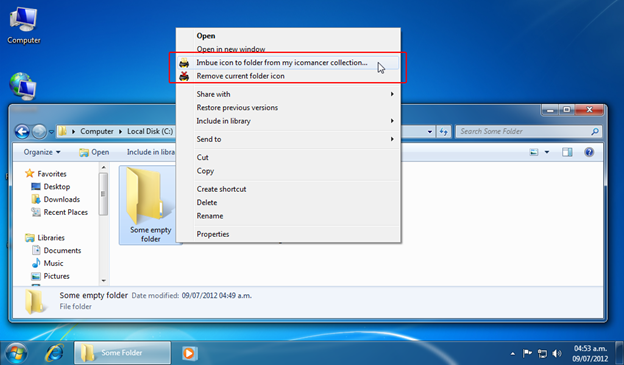 When you right-click over a folder, you'll see two icomancer actions: one is "Imbue icon to folder from my icomancer collection…" and the other is "Remove current folder icon".
The second one is very straightforward: if a folder has an icon set, whereas it was set with icomancer or not, by selecting the "Remove current folder icon" action will remove the icon to the folder and, if it was set with icomancer, delete it from the folder –not from your collection–.
action available in the Shell Context Menu. By clicking on this action, the Imbuer window will be opened with the selected folder already set as target and ready for you to make your selections and apply the changes: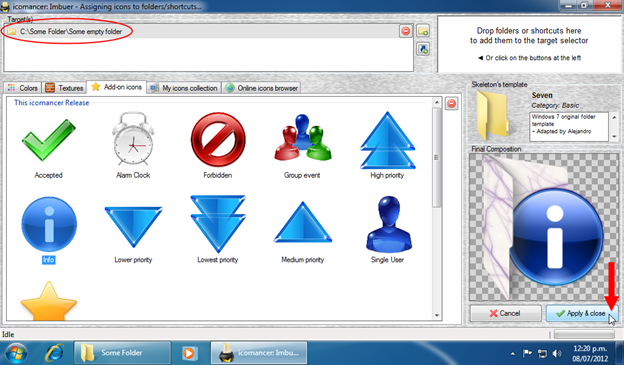 Once you hit "Apply & close", the Imbuer will set the icon and close.
For Shortcuts (not in Windows XP), the Imbuer is also available by hitting on "Imbue icon to shortcut from my icomancer collection…":