Local images tab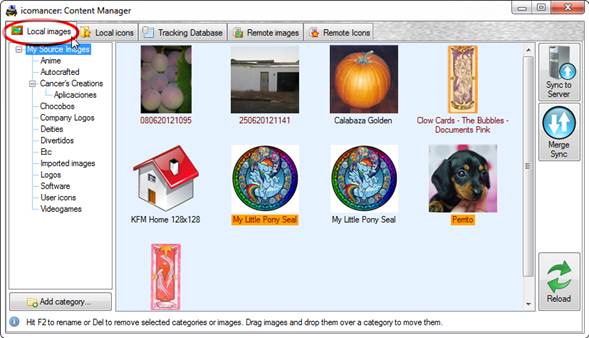 Do with your images as you do with the files in your hard disk
· Rename an image by selecting it (clicking over the thumbnail) and then clicking over the label or simply pressing F2.
· Select a single image or more than one with Shift-click, Ctrl-click or even in a rectangular selection with the mouse.
· Delete selected images by just hitting the Del key.
· Move selected images to another category by dragging and dropping them over any node in the category tree.
· Rename or delete single categories as you do with images.
Tooltips: information at a glance!
If you have an account on icomancer's server, you may see different background colors identifying the labels of your images. This is determined by its status flags. When you hover an image, you get information about it, I.E.: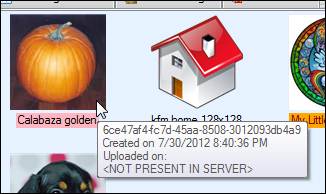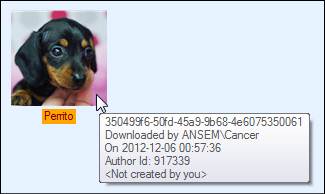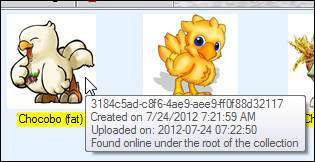 · "Normal" labels indicate that the local and the remote version of the image is in sync.
· Pink labels indicate that the images are not present in the server.
· Orange labels indicate that the images were downloaded, thus, aren't yours.
· Yellow labels indicate that the images are present in the server, but under a distinct category.