Imbuing icons from the Online Collection
When you have an account, you can browse the Online Libraries. And this includes the Online Icons Collection.
Assigning an icon published by another user is as simple as clicking on the "Online icons browser" tab, looking in the library for something you may like and selecting it: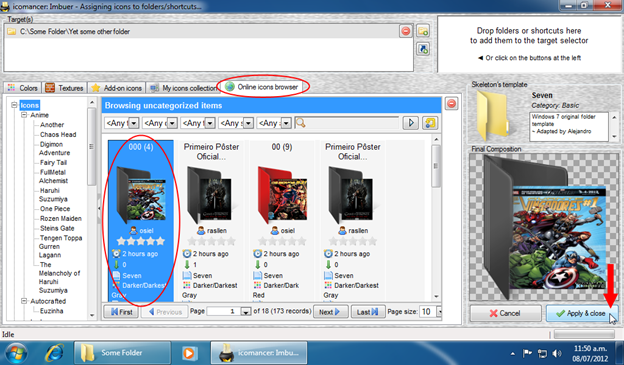 Once you hit "Apply & close", you'll be asked for a category to place the icon in. We strongly recommend you to create a "Downloaded icons" category to place all your downloads: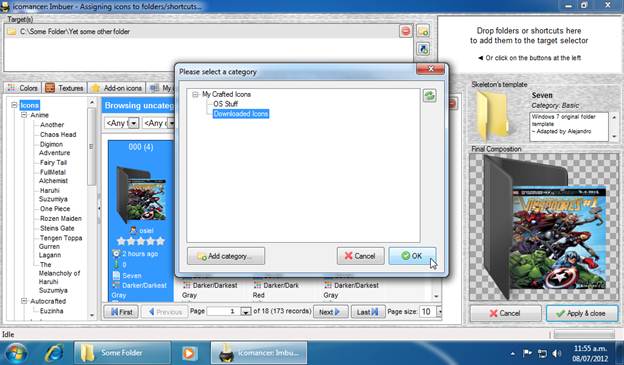 Once you select the target category, the icon will be downloaded and applied to the target(s):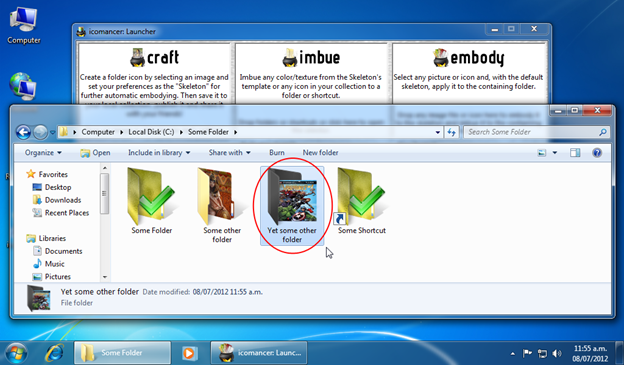 The next time you open the Imbuer and selecting your icons collection, you'll see the downloaded icon ready to be assigned.