Imbuing pre-crafted icons
You can set icons from your previously crafted collection, so you don't need to craft the source images again. Just click on the "My icons collection" tab, select some crafted icon and hit on "Apply & close".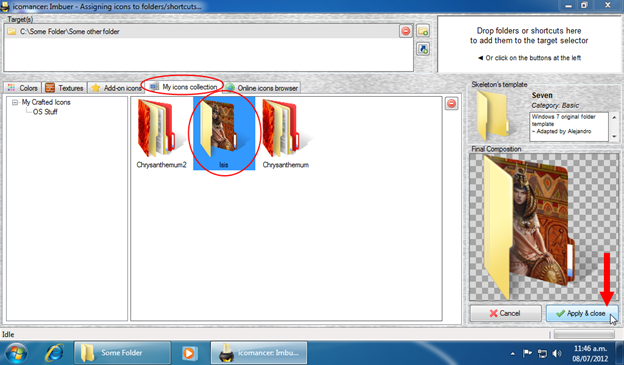 Then you'll have the previously crafted icon set to your target(s).