Share your creations
You've created a pretty folder icon and want to share it? That's not a problem. Create your free account and submit your creations so other users can quickly find what they need.
Sharing is as simple as toggling on the "Upload" and the "Public" checkbuttons in the crafter and hitting either "Save this", "Save all" or "Apply & close". But, if you want to be nice with the rest of us, please assign a proper category to the image in your local collection and add some comma-separated tags. Those two small things will help everyone finding your image and/or icon when they browse the Community Library!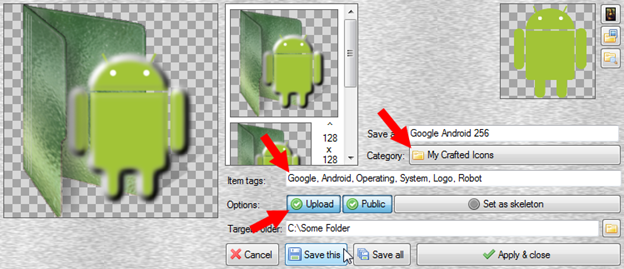 Crafter: image settings & controls