Composing your icon from the installed collections
Feel free to play around with the colors, textures and add-on icons to compose your folder icon. All listed items are from your currently installed collections, displayed in an alternative way to how they're displayed in the Crafter.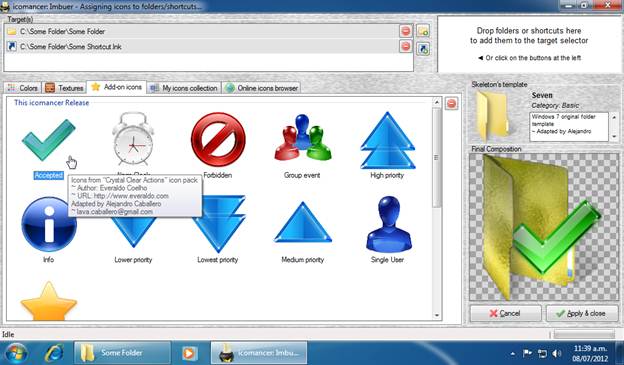 Playing with local item collections
Once you're all set, just hit "Apply & close" and Presto! the Imbuer will close and show the Launcher again.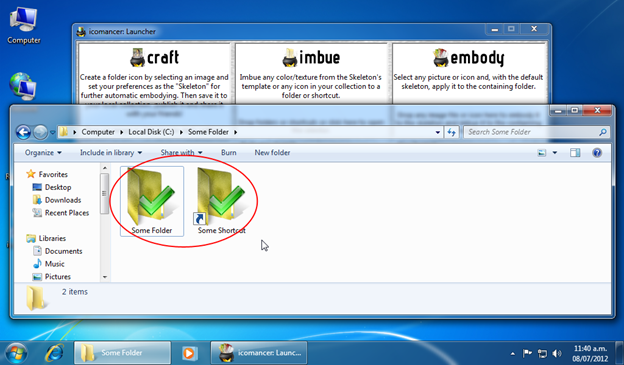 Your Imbued icons!