Get pre-made icons online
We've created icomancer with the social networking way of thinking. That's why we packed a web client inside that points to our community libraries server. With this feature you'll be able to find creations by other icomancer users .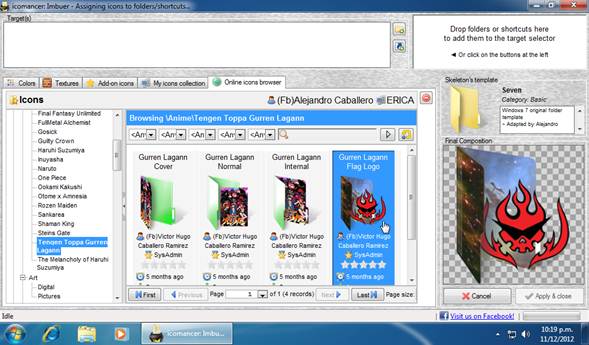 The Online Icons Browser from the "imbuer" interface.